Canteen Gallery – Your works in our premises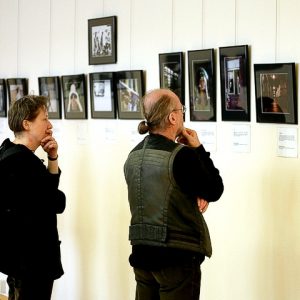 Whether it is painting or graphic art, photography or ceramic products, the Studentenwerk offers amateur artists the opportunity to present their own works in the public eye.
In addition to the exhibition space on the upper floor of the Canteen UniCampus Magdeburg, we provide:
20 clip-on photo frames 300 x 400 mm,
stands for attaching picture frames and
20m of coulisse splint with rigging facilities in the Canteen Gallery
Both interested students and employees of the university campuses may simply contact us at the Infopoint in the Canteen UniCampus or send us an email at oeffentlichkeitsarbeit@studentenwerk-magdeburg.de . The Canteen Gallery is open Mon – Fri from 10:45 a.m. to 2:30 p.m. during the canteen regular opening hours.
Current / Next exhibition:
Magdeburg: Nun ist die Wanderausstellung "#nextgeneration: Studium der Zukunft" bei uns in Magdeburg vom 7. bis zum 27. Oktober in der Mensagalerie auf dem Universitätscampus zu sehen. Am 24. Juni 2019 fand im Museum … Continue reading [MensaGalerie | 1. October 2019]
Nachrichten aus dem Bereich:
Allgemein
,
Wohnen
,
Finanzierung
,
Mensen & Cafeterien
,
Soziales
,
Kultur
,
Internationales
,
CampusKinderzimmer
/ vom Campus:
Magdeburg
,
Stendal
,
Wernigerode
,
Halberstadt
,
Friedensau