Flexible Child Care in the "Campus Kinderzimmer"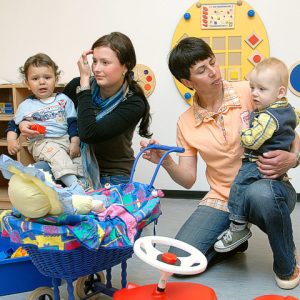 You study in Magdeburg and sometimes need someone to look after your child?
You have a late lecture, you need to prepare for an exam or to do a research in the library? Your regular child care service is closed down or your babysitter is out of town? From now on, you can have a trained educator to look after your child/ren on an hourly basis.
Where?
UniCampus Magdeburg, J.-G.-Nathusius-Ring 5, student hall No. 7, ground floor
Campus of the Medical Faculty in Magdeburg, Student Hall Fermersleber Weg 45b, room 101
When?
Monday till Friday from 4:00 p.m. to 9:00 p.m.
Who?
Children from the ages of two months to six years (pre-school age)
Registrations are completed exclusively using this website – simply fill out our application form. The service is free of charge for students of the Otto von Guericke University and the Magdeburg-Stendal University. It is also available to the students of the Harz University who would like to use child care service in Magdeburg. Members of staff of the universities and the Studentenwerk Magdeburg can also use the service. A small fee will be charged in this case.