Culture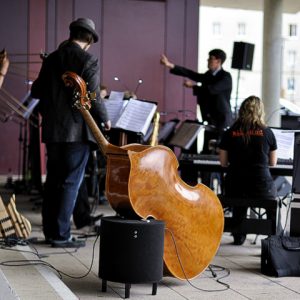 The Studentenwerk Magdeburg promotes and organizes cultural student events in Magdeburg, Stendal, Wernigerode and Halberstadt.
With the application for cultural support, we offer financial support for the implementation and planning of events organized by students for students. In this way, we make an important contribution to the preservation of the student cultural scene and also offer the opportunity to realize new ideas and projects.
You can download the application below, fill it out immediately and send it to the Studentenwerk Magdeburg with a short project description (what / when / where / how) – also by mail to infopoint@studentenwerk-magdeburg.de. The application must be submitted to us no later than 2 months before the start of the planned project.

Antrag Projektförderung
(84.6 KiB)
Antrag auf finanzielle Förderung einer Veranstaltung / Maßnahme und Richtlinie zur Förderung studentischer Kultur, Stand: 24. June 2012
Contact

kultur@studentenwerk-magdeburg.de

Address
Studentenwerk Magdeburg
Institution of public law
P.O. Box 40 53
39015 Magdeburg