Accommodation tutors: Contact for residents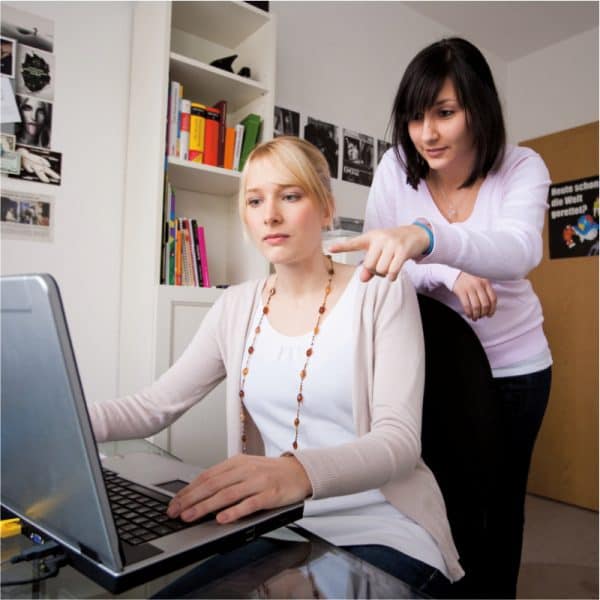 In close cooperation between the German Academic Exchange Service (DAAD), the Otto von Guericke University of Magdeburg and the Studentenwerk Magdeburg, a project to improve the housing situation, for foreign students in particular, began in the winter semester 2015/2016.
As part of this project, the first dormitory tutors have started their work in October 2015, helping the students in the dormitories with regard to everyday living.
In case of dormitory problems, the tutors can appoint contact persons and act as intermediaries between the dormitory department, the caretakers and tenants. They also provide help and support in solving the everyday problems of cleanliness, order and tranquility and are committed to promoting peaceful coexistence of student tenants.
Dormitories Magdeburg
| | |
| --- | --- |
| Office Hours: | Currently, tutors can be reached via email and during office hours at IKT (Mondays 3-4 pm and Thursdays 5-6 pm), as well as in person by appointment. |
Name
Andrea Melissa Triana Medina  

 
Homeland
Colombia
Languages
Spanish, English, German
College
Course
Otto-von-Guericke-University Magdeburg,
International Management, Marketing, Entrepreneurship (Master)
E-mail
tutor.wh-1@studentenwerk-magdeburg.de
Name
Muhammad Fadhil Azmi  

 
Homeland
Indonesia
Languages
Indonesian, German, English
College
Course
Magdeburg-Stendal University of Applied Sciences
International Technical Communication and Translation (Bachelor)
E-mail
tutor.wh-br@studentenwerk-magdeburg.de
Name
Diana Mirasova
 
Homeland
Russia
Languages
Russian, English, French, Ukranian, German
College
Course
Otto-von-Guericke-University Magdeburg
Peace and Conflict Studies (Master)
E-mail
tutor.wh-10@studentenwerk-magdeburg.de
Dormitories Wernigerode
| | |
| --- | --- |
| Office Hours: | Currently, the tutor can be reached by email or in person by appointment. |