Social Issues and Counselling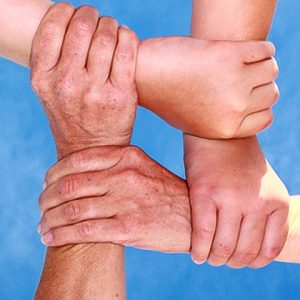 The study period – especially during the first few months – is for most students a time of upheaval, profound changes and personal development. Since there are many new impressions, experiences and people.
Changed living circumstances bring both success and unexpected difficulties. This is perfectly normal! It can therefore happen that some may feel overwhelmed. This is also perfectly normal! However, you should know that we are there for you with advice, information and help!
The Studentenwerk Magdeburg offers very different kinds of counselling. Here you can find answers to many questions about studies.
General social counselling – clearing house in Magdeburg
Counseling office of the Studentenwerk at the Harz University in Wernigerode
Psychosocial Counselling for Students (PSC)
Legal counselling in Magdeburg
Legal counselling in Wernigerode
Of course, all discussions and requests will be treated as strictly confidential.
Halberstadt: Hey Studierende in Halberstadt, auch im neuen Semester bieten wir wieder Beratungsmöglichkeiten direkt bei Euch auf dem Campus an! Habt Ihr Fragen zu Studentenjobs, Finanzen oder Sozialleistungen? Kommt ihr bei Themen wie … Continue reading [Soziales | 3. April 2023]
: +++ English below +++ Liebe Studierende, auch wenn es leider noch keinen genauen Termin gibt, wann die 200€ Energiepreispauschale ausgezahlt wird, möchten wir euch hiermit noch einmal daran erinnern. Worum geht es? … Continue reading [Allgemein | 13. February 2023]
: Habt ihr Fragen zu Studentenjobs, Finanzen oder Sozialleistungen? Kommt ihr bei Themen wie Rundfunkbeitrag, Semesterticket oder Krankenversicherung nicht weiter? Oder aber habt ihr andere Anliegen? Dann besucht die mobile Sprechstunde an den … Continue reading [Soziales | 10. January 2023]
Nachrichten aus dem Bereich:
Allgemein
,
Wohnen
,
Finanzierung
,
Mensen & Cafeterien
,
Soziales
,
Kultur
,
Internationales
,
CampusKinderzimmer
/ vom Campus:
Magdeburg
,
Stendal
,
Wernigerode
,
Halberstadt
,
Friedensau