Courses
Students in Magdeburg, Stendal, Halberstadt and Wernigerode can register at the beginning of the semester for the different courses of our Social counselling and Psychosocial Counselling for Students. Please note that face-to-face courses can currently only take place at the Magdeburg location. Some offers also take place digitally. 
a) Weekly courses
Are you already studying or still procrastinating?
"When I intend to do a lot, then I divide the day into two phases: 1. bumming around. 2. now it' s no use anymore." Most of us have already seen him, many of us see him regularly and for some he has become one of our best friends: one's weaker self ". He often tells us that we can do important things and tasks tomorrow or sometime later. Short-term reassurance is followed in the long term of restlessness, overburdening, anxiety and discontent. This course is designed to help us to understand your own procrastination behaviour and therefore take the first step to change it. Furthermore, the course teaches strategies to overcome procrastination.
Don't forget yourself – enjoy
Sometimes we forget to think about ourselves, for example in stressful situations, when everyday life overtakes us. This course is non-binding and should help you to unblock your mind and find a study-work-life-balance for every day.
Social skills training
To be able to say "no", to claim one's rights, to give presentations but also to speak about one's feelings. All these things can sometimes be difficult for us and yet we have to face these situations again and again in everyday life. The social competence training should be about strategies as well as tips and tricks to deal better with these conditions. It is an open group offer where it is not absolutely necessary to keep all the dates on offer. However, several areas can be worked on with the full participation.
Stress management through autogenic training

Not only in exam phases, but also in the normal everyday life of a student or in dealing with partners, parents, lecturers and fellow students. Sometimes stressful and overwhelming situations arise, not only during examinations and exams, but also in normal everyday life and when dealing with partners, parents, lecturers and fellow students,
which we do not feel up to. The teaching of autogenic training as well as selected physical exercises should
enable us to relax quickly and effectively even in stressful situations. Through the exchange in the group we can
learn to reflect on ourselves more consciously and to develop personal resources that help us to cope with stress more sustainably.
Stress-free through your studies – TK Mentalstrategien (PhD)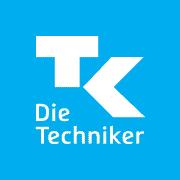 The TK Mental Strategies (PhD) seminar is the first empirically evaluated stress management training in small group settings (max. 12 people) at universities in Germany. The focus is on the topic of stress and self-management in order to be able to keep the balance between requirements during the doctoral thesis and relaxing phases. In practice, for example, "time and learning management" is learned and practiced "to cope with exam anxiety". The course is a cooperation between the Studentenwerk Magdeburg and the Techniker Krankenkasse and is aimed at students who want to improve their stress management over the long term. The training is free of charge for all doctoral students regardless of health insurance. (for 10 to 12 participants)
"My thesis has Corona" – group coaching for students in the phase of the thesis
"Tomorrow I will start writing" from this sentence to its implementation, there are often unexpected hurdles that are compounded by the current situation. As part of this group coaching lasting several weeks, individual work and time schedules are to be drawn up and effective work techniques learned. The concrete timing as well as the mutual support, which is primarily about encouragement but also help with crises and doubts, help so that the last stage does not become a never-ending story and the work does not have to be quarantined.
Treat yourself…
…a break from everyday life, a break from studying, time for yourself. In stressful phases we often make cut back on what is good for us. We have less time for social contacts and enjoyable activities. Forget to take care of ourselves ourselves or perhaps lose sight of our own needs completely. In the long term, this has a stress-intensifying effect. To prevent this phase from becoming a permanent state, you will be given a different strategy each week, to strengthen your resilience. Try it out and decide for yourself which one you want to integrate into your  everyday life.
b) One day workshops
I can do it – Fit for the exam
Every student knows the tension and excitement before an exam. Exam anxiety is not a rare problem. This workshop is about accepting this fear and learning alternative strategies for action in order to be able to deal with it better. But it is also about recognizing where our fear comes from and to learn that we have the possibility to change our actions and our feelings by evaluating the situation.
Learning – Can you learn how to learn?
Studying presents many challenges. This workshop will introduce you to various learning strategies and techniques and we will try them out together. This will allow you to develop individual strategies for yourself to overcome these challenges. The goal is to prevent binge learning, sleepless nights and exhausting excitement in order to study successfully.
Rollercoaster – Me and my feelings
This course is about the colorful bouquet of feelings that our lives present us with every day. It is not always it is not always easy to accept them with gratitude. Especially "unpleasant" feelings you would like to throw into a garbage can. There are also days when you think you are on an emotional roller coaster. And again, there are the sunny sides, where one could you could embrace the whole world. In this workshop, learn to name feelings clearly and to deal with them better.
Relationships – How does it actually work?
We always have relationships in life: Be it in a partnership, a friendship, at work with colleagues, in our studies, etc. studies, etc. If we are  honest, some of these relationships or certain parts of them can be unpleasant for us. Then the question arises: How do I want to deal with this? In this workshop we will try to give some help for the different points of points of friction that can arise in relationships. Participants are invited to bring in personal examples in order to create a lively and "hands-on" seminar.
Don't stress me – the unconventional way to deal with stress
This course is about confronting stress in a different way. To stick out your tongue and say "nope – not today". So if you like it a little crazier and want to try out stress management methods that might even be fun, then you've come to the right place.
Self-care – according to the traffic light principle
Self-care means giving yourself mindfulness, compassion and appreciation. Sounds so simple and yet is so difficult. Life often gets in the way of good intentions. In this workshop, we will use a simple model to show you how how self-care can be possible even in stressful everyday life.