Courses
Students in Magdeburg, Stendal, Halberstadt and Wernigerode can register at the beginning of the semester for the different courses of our Social counselling and Psychosocial Counselling for Students. Please note that face-to-face courses can currently only take place at the Magdeburg location. Some offers also take place digitally. 
a) Weekly courses
Don't forget yourself – enjoy
Sometimes we forget to think about ourselves, for example in stressful situations, when everyday life overtakes us. This course is non-binding and should help you to unblock your mind and find a study-work-life-balance for every day.
Stress-free through your studies – TK Mentalstrategien (PhD)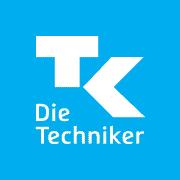 The TK Mental Strategies (PhD) seminar is the first empirically evaluated stress management training in small group settings (max. 12 people) at universities in Germany. The focus is on the topic of stress and self-management in order to be able to keep the balance between requirements during the doctoral thesis and relaxing phases. In practice, for example, "time and learning management" is learned and practiced "to cope with exam anxiety". The course is a cooperation between the Studentenwerk Magdeburg and the Techniker Krankenkasse and is aimed at students who want to improve their stress management over the long term. The training is free of charge for all doctoral students regardless of health insurance. (for 10 to 12 participants)
b) One day workshops
I can do it – Fit for the exam
Every student knows the tension and excitement before an exam. Exam anxiety is not a rare problem. This workshop is about accepting this fear and learning alternative strategies for action in order to be able to deal with it better. But it is also about recognizing where our fear comes from and to learn that we have the possibility to change our actions and our feelings by evaluating the situation.