Social counselling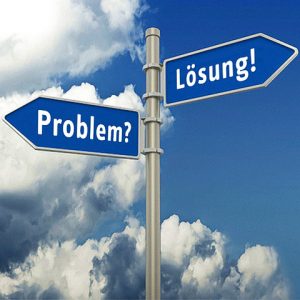 You need guidance in the study jungle? Are you looking for support to survive outside the lecture hall? Do you have a concern or do not yet know exactly where to find help?
Come to us – we bring light into the dark and find a solution together. With targeted information, we provide answers to your questions. For specific topics such as legal issues or psychological stress, we also provide appropriate
Specialist offices/contact persons.
The main topics of the consultation are:
Information on financial assistance and state social benefits
assistance in financial emergencies (e.g. hardship fund loans or franking stamps for the
Canteens)
Student Jobs: What should you know about it, what should you consider?
Student health insurance and broadcasting fees
Questions about study and pregnancy/parenthood (state social benefits, BAföG in pregnancy/parental leave, holiday semester…)
Concerns of disabled and chronically ill students
Problems of foreign students
Student semester fee/semester ticket fee
If necessary and on request, it can be referred to other counselling centres.
Consulting and clearing house Magdeburg
Contact:

Campus of Otto-von-Guericke University
Johann-Gottlob-Nathusius-Ring 5, Dorm 7, Room 53
Phone. 0391/6757582
eMail: jennifer.beder@studentenwerk-magdeburg.de

Contact:
Jennifer Beder

Visiting Hours:
Tue.: 14:00 – 16:00, Wed.: 10:00 – 12:00
as well as by prior agreement
Wernigerode Counselling Centre
Contact:
Campus Wernigerode
Friedrichstraße 57-59, Dorm 3, Side Entrance, Room 117, 38855 Wernigerode
Phone. 03943/659710
steffi.bischof@studentenwerk-magdeburg.de
Contact:
Steffi Bischof
Visiting Hours:

Mon: 10:00 – 12:00, Tue.: 13:00 – 17:00, Wed.: 10:00 – 12:00, Thu.: 10:00 – 12:00, Fri. 09:00 – 11:00
as well as by telephone agreement

You can also use the letterbox at Dorm 3 in Wernigerode to submit the documents for the Studentenwerk Magdeburg. The documents are then forwarded to the administration in Magdeburg immediately.
Mobile social counselling
Contact:
Campus Herrenkrug, Campus Zschokkestraße, Campus Med. Faculty, UniCampus, Campus Stendal, Campus Halberstadt
Tel.: 0391/6757582 WhatsApp: 0163/2792079
jennifer.beder@studentenwerk-magdeburg.de
Contact:
Jennifer Beder

Hours:

Dates for the winter semester 2022/2023 will follow soon.

Consultations are also possible via video, chat or telephone. Please make an appointment.