Legal advice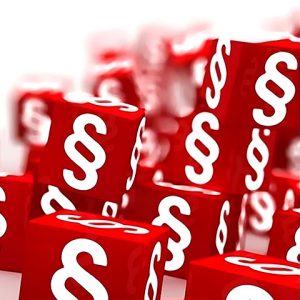 Until further notice, no personal consultation will take place. Please contact the advisors by telephone.
Sometimes questions or problems may arise that require the expert advice of a lawyer. Your Studentenwerk offers you competent contacts even in such situations.
Please show yourself during the consultation using your student ID card combined with your identity card or passport!
Magdeburg
We offer open office hours during the lecture period, for which no pre-registration is necessary. 
Due to the current pandemic situation, there will be no personal consultations.
Until further notice, Mr. Pitschke's counseling services will not take place personally at the Studentenwerk. The office can be contacted by phone at 0391/732 539-0 or 0391/ 244 757-0 or under the following mail address Kanzlei@ra-np.de
Contact person: Normen Pitschke, Lawyer Studentenwerk Magdeburg, Dormitory 7, 3rd floor, Room 348 J.-G.- Nathusius-Ring 5, 39106 Magdeburg
Outside of the personal office hours as well as during the lecture-free period, examination period and the semester break or in urgent cases of keeping the deadline, please contact the office of the lawyer Ingo Lück in Leibnizstraße 9 directly after making an appointment by telephone under 0391/ 69 66 88 44. 
Wernigerode
You have problems with paragraphs or other legal questions? The lawyer's office Dr. Joachim Sattler & Kollegen in Wernigerode takes over the free legal advice for students of the Harz University of Applied Sciences. You can visit the premises of the law firm directly the whole year round without prior notice. In case of keeping the deadline, a prior appointment by telephone is necessary!
Contact person: Dr. jur. Sattler & Kollegen ( lawyers ), eMail: Dr.J.Sattler@t-online.de Breite Straße 40, 38855 Wernigerode, Tel.: 03943 / 6914-0
Stendal
Do you have problems with legal questions or need legal assistance? Upon presentation of a valid student ID, the lawyer's office Schlegel in Stendal offers legal advice free of charge. Students can contact the office directly the whole year long. The consultation takes place in the office rooms by prior appointment.
Contact us: Schlegel Law Office, eMail: info@anwaltskanzlei-schlegel.de Bahnhofstraße 43, 39576 Stendal Phone: (03931) 25 82 19