Culture & Leisure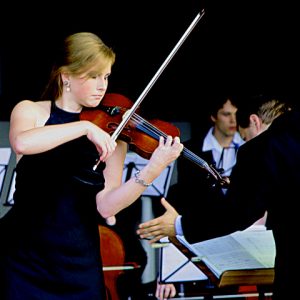 Cultural activities and creative commitment of students are supported by the Studentenwerk Magdeburg in terms of ideas, material and finance.
Be it in the popular creative workshops or in the campus theatre and in the Canteen Gallery, where students are given the opportunity to set up their own event or exhibition. In the InterKultiTreff, intercultural contacts can be established between students from different nations.
The student days in Magdeburg are a highlight in the student cultural calendar. With the lecture hall in the dark, we offer our own student cinema.
On the following pages you will find out more about our offers and the possibilities of putting your projects into practice – for example with our cultural promotion…
Magdeburg: Zwei Wochen im Juni, prall gefüllt mit vielfältigen Veranstaltungen und kulturellen Darbietungen – engagierte Studierende der Magdeburger Hochschulen, die Hochschulen und das Studentenwerk Magdeburg planen in enger Zusammenarbeit das interessante Programm der … Continue reading [Kultur | 5. June 2023]
Magdeburg: Anhand von Referenzen wie Spolin, Boal, Koudela, Viewpoints und anderen werden wir in diesem Kurs die Säulen der Improvisation praktisch erleben. Nämlich: das Spiel, die Kommunikation miteinander, Aktion und Reaktion, der dramatische … Continue reading [Kultur | 31. May 2023]
Magdeburg: Die KreativWorkshops sind endlich wieder da :-)! Nach der langen Corona-Pause starten wir im Sommersemester mit folgenden Angeboten am Standort Magdeburg: ➔ Dekoratives aus Wolle & Garn donnerstags von 18:30 bis 20:30 … Continue reading [Kultur | 11. April 2023]
Nachrichten aus dem Bereich:
Allgemein
,
Wohnen
,
Finanzierung
,
Mensen & Cafeterien
,
Soziales
,
Kultur
,
Internationales
,
CampusKinderzimmer
/ vom Campus:
Magdeburg
,
Stendal
,
Wernigerode
,
Halberstadt
,
Friedensau