Welcome to the Studentenwerk Magdeburg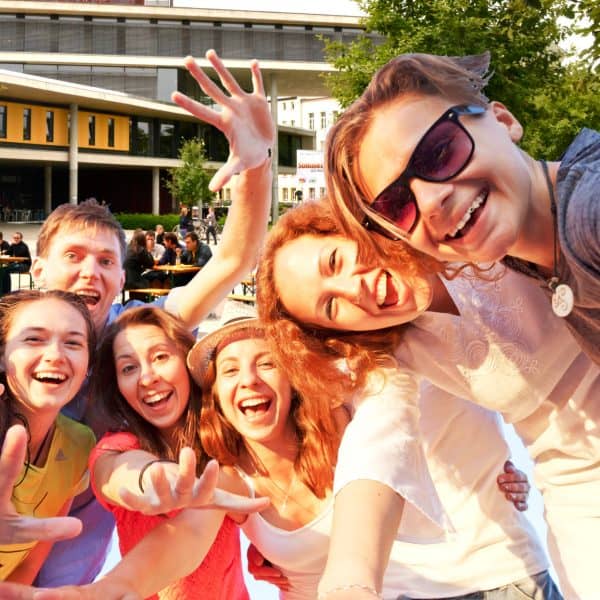 … Your partner around your studies! At the study locations Magdeburg, Stendal, Wernigerode, Halberstadt and Friedensau we accompany you through everyday study.
Advice & support in the Financing the study, eating & drinking in our Mensen & Cafeterias, a home in our Dormitories, Advice & assistance in social or legal problems, promotion of student culture or the care of your children in Campus children's room or daycare – we are very happy to be your contact for all students and university staff!
We help to ensure that life and learning are fun at universities and their university locations – socially, competently and committedly.
Magdeburg: Mehrweg statt Einweg – ab sofort in der Mensa UniCampus Magdeburg! Endlich Schluß mit dem Verpackungswahnsinn: Ladet Euch einfach die kostenlose Vytal-App im App-Store oder Google-Play-Store runter und nutzt ab sofort die … Continue reading [Mensen & Cafeterien | 12. October 2021]
Magdeburg: (english version below) Vom 6. bis 13. Oktober 2021 führen das Studentenwerk Magdeburg in Zusammenarbeit mit der Landeshauptstadt Magdeburg direkt in der Mensa UniCampus und der Mensa Herrenkrug eine offene Impfaktion gegen … Continue reading [Allgemein | 21. September 2021]
Magdeburg: Aufgrund von Sanierungsmaßnahmen kann ab dem 06.09.2021 bis voraussichtlich 01.10.2021 in der Mensa UniCampus kein Mittagessen produziert werden. Um Euch in diesem Zeitraum weiterhin mit leckerem Essen zu versorgen, werden dafür die … Continue reading [Mensen & Cafeterien | 5. September 2021]
Friedensau, Halberstadt, Magdeburg, Stendal, Wernigerode: Berlin, 16. Juli 2021. Das Deutsche Studentenwerk (DSW) ruft Studierende dazu auf, die Impfangebote der Länder und Hochschulen wahrzunehmen, um so im kommenden Wintersemester 2021/2022 mehr Präsenzveranstaltungen an den Hochschulen zu ermöglichen. … Continue reading [Allgemein | 16. July 2021]
Friedensau, Halberstadt, Magdeburg, Stendal, Wernigerode: Berlin, 30. Juni 2021. Die Studentenwerke in Ostdeutschland feiern heute ihre Gründung vor 30 Jahren. Das Deutsche Studentenwerk (DSW) gratuliert zum Jubiläum und dankt für 30 Jahre gute und fruchtbare Zusammenarbeit. Das … Continue reading [Allgemein | 5. July 2021]
Nachrichten aus dem Bereich:
Allgemein
,
Wohnen
,
Finanzierung
,
Mensen & Cafeterien
,
Soziales
,
Kultur
,
Internationales
,
CampusKinderzimmer
/ vom Campus:
Magdeburg
,
Stendal
,
Wernigerode
,
Halberstadt
,
Friedensau