Mensa Stendal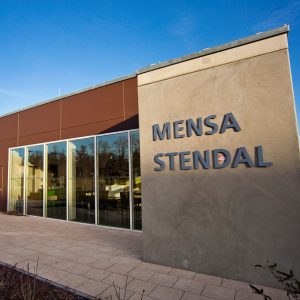 Osterburger Str. 25
39567 Stendal
[Location Map & Infos Campus Stendal]
On the Stendal campus, the canteen and the integrated café with 80 seats invite you to linger.
Opening hours
During the lecture period
Dining room
currently closed
Café Stendal
currently closed
Outside lecture time
Dining room
–
Café Stendal
–
Diese Mensa hat aufgrund der aktuellen Pandemielage derzeit geschlossen. / This canteen is currently closed due to the current pandemic situation.