Mensa DomCafete Halberstadt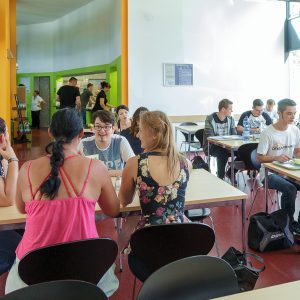 Domplatz 16
38820 Halberstadt
[Location Map & Infos Campus Halberstadt]
The canteen is located directly on the grounds of the university and is close to the centre. In addition to a good breakfast, there are 2-3 choice dinners, coffee specialities, cakes, ice cream and drinks at lunchtime.
Opening hours
During the lecture period
Dining room
closed untill further notice
Outside lecture time
Dining room
closed
Diese Mensa hat aufgrund der aktuellen Pandemielage derzeit geschlossen. / This canteen is currently closed due to the current pandemic situation.