Mensa Herrenkrug Magdeburg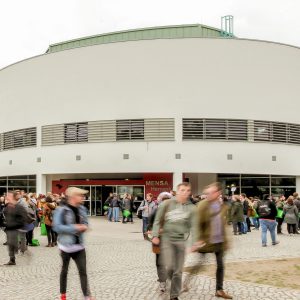 Breitscheidstr. 2
39114 Magdeburg
[Location Plan & Infos Campus Herrenkrug]
In the middle of the green campus, the canteen and the café with terrace in the Herrenkrug invite you to linger. The café is right next to the canteen.
For hygienic reasons, only contactless payment is possible. Therefore, no cash is accepted at the cash points. Please use the provided machines to recharge your chipcard.
Opening hours
During the lecture period
Dining room
currently closed
Café Herrenkrug

currently closed
Outside lecture time
Dining room
Mon. – Fri. 11:30 a.m. – 1:30 p.m.
Café Herrenkrug
closed
Diese Mensa hat aufgrund der aktuellen Pandemielage derzeit geschlossen. / This canteen is currently closed due to the current pandemic situation.