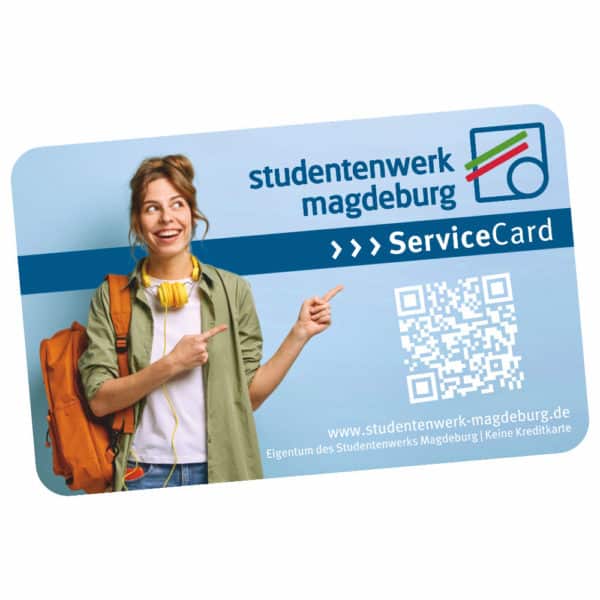 (Englisch Version below) Für die Zeit des Jahreswechsels bitten wir die folgenden Änderungen bei unseren Servicezeiten und -angeboten zu beachten:
Unsere Chat-Beratung ist ab sofort und bis 10. Januar 2021 nicht erreichbar. In dieser Zeit ist es auch nicht möglich, Nachrichten zu hinterlassen. Ab 11. Januar 2021 wird unser Chat wieder zur Verfügung stehen.
Mensa- und Service-Cards können, beispielsweise für die Nutzung der Waschmaschinen in unseren Wohnheimen, in diesem Jahr letztmalig zu folgenden Terminen an den Aufwertern im Foyer der Mensa Herrenkrug Magdeburg und im Foyer der Mensa UniCampus Magdeburg aufgeladen werden:
Montag, 21.12.2020 von 8:00 – 12:00 Uhr
Dienstag, 22.12.2020 von 8:00 – 12:00 Uhr
Auflademöglichkeiten gibt es in Magdeburg dann wieder ab 07.01.2021. In Wernigerode können die Mensa- und Service-Cards ab 13.01.2021 wieder aufgeladen werden.
Unsere Infopoints und Beratungsstellen sind bis 10. Januar 2021 nicht besetzt.
Das Team der PsychoSoziale StudierendenBeratung ist in Magdeburg ab 7. Januar 2021 wieder für Beratungen per Telefon und per Chat erreichbar. Die nächste telefonische Beratung in Stendal findet am 13. Januar, in Wernigerode findet am 14. Januar 2021 statt.
Auch unsere Mensen und Cafeterien sind, wie bereits angekündigt, geschlossen.
Bewohner in unseren Wohnheimen beachten im Fall von Notfällen bitte die direkten Aushänge in den Wohnheimen.
Die Sachbearbeiter*innen im Amt für Ausbildungsförderung sind vom 23. Dezember 2020 bis 03. Januar 2021 nicht erreichbar.
Auch die Sachbearbeiter*innen, die die Überbrückungshilfe für Studierende bearbeiten, müssen aufgrund bundesweit einheitlicher Regelungen eine Bearbeitungspause einlegen.Die Bearbeitung der Anträge erfolgt bis kurz vor Heiligabend und dann wieder ab Anfang Januar 2021.
---
For the turn of the year please note the following changes to our service times and offers:
Our chat advice is not available from now until January 10, 2021. It is also not possible to leave messages during this time. Our chat will be available again from January 11, 2021.
Mensa cards and service cards, for example for the use of the washing machines in our dormitories, can be topped up for the last time this year at the top-ups in the foyer of the Mensa Herrenkrug Magdeburg and in the foyer of the Mensa UniCampus Magdeburg:
Monday, December 21, 2020 from 8:00 a.m. to 12:00 p.m.
Tuesday, December 22nd, 2020 from 8:00 a.m. to 12:00 p.m.
There will be recharging options in Magdeburg from January 7th, 2021. In Wernigerode, the cafeteria and service cards can be reloaded from January 13th, 2021.
Our info points and counselling centers will not be open until January 10, 2021.
The team of the Psychosocial Counselling for Students will be available in Magdeburg from January 7, 2021 for advice by phone and chat. The next telephone consultation in Stendal will take place on January 13th, in Wernigerode on January 14th, 2021.
As already announced, our canteens and cafeterias are also closed.
In the event of an emergency, residents in our dormitories should refer to the notices posted directly in the dormitories.
The clerks at the Office for Educational Support cannot be reached from December 23, 2020 to January 3, 2021.
The clerks who process the bridging aid for students in pandemic emergencies also have to take a break due to uniform nationwide regulations. Applications will be processed until shortly before Christmas Eve and then again from the beginning of January 2021.