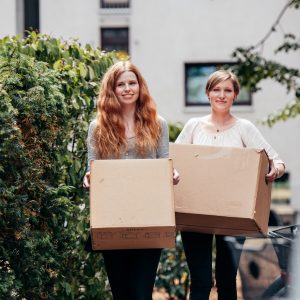 Still looking for a place to stay?!
Right now there are consultation hours offering assistance for new incoming international students in finding accommodation, taking place at the Campus Service Center and from 26 Sep 2019 in the IKT (InterKultiTreff). Only on 03 Oct 2019 there will be no office hours as it is a public holiday. Just bring your personal documents, such as the admission letter, passport plus visa/EU identity card and bank information.
All new incoming international students who are about to start studying in Magdeburg and are still looking for accommodation are welcome!
Tue 24 Sep
10:00 – 12:00 am  2:00 – 5:00 pm
Campus Service Center (CSC) – Universitätsplatz 1
The 26 Sep

10 Oct

17 Oct

24 Oct

10:00 – 12:00 am 2:00 – 4:00 pm
InterKultiTreff / IKUS (IKT) – Dorm 9

Walter-Rathenau-Str.19

Tue 01 Oct

08 Oct

15 Oct

22 Oct

29 Oct

10:00 – 12:00 am2:00 – 5:00 pm
InterKultiTreff / IKUS (IKT) – Dorm 9

Walter-Rathenau-Str.19
Immer noch auf der Suche nach einer Bleibe?!
Neue internationale Studierende aufgepasst! Zur Zeit finden wieder Wohnraumvermittlungssprechstunden für neu eintreffende internationale Studierende im Campus Service Center und ab dem 26.09.2019 im IKT (InterKultiTreff) statt. Nur am 03.10.2019 findet keine Sprechstunde statt, da Feiertag ist. Einfach die persönlichen Dokumente, wie z.B. den Zulassungsbescheid, den Pass plus Visum/EU-Personalausweis und Bankinformationen mitbringen.
Alle internationalen Studierenden die gerade neu in Magdeburg angekommen sind und noch Probleme beim Finden einer Unterkunft haben, sind herzlich willkommen!